Ada alasan mengapa orang mengatakan "stop and smell the roses," (berhenti dan ciumlah bunga mawar) dan bukannya "stop dan ciumlah bahan sintetis yang kami formulasi supaya menyerupai aroma bunga mawar."
Mengapa memilih pengharum sintetis saat anda dapat memilih wewangian yang sebenarnya? Ini adalah saatnya untuk menyingkirkan penyegar ruangan komersil dan nikmati aroma segar alami!
Ada banyak sekali alasan untuk menghindari penyegar ruangan sintetis. Sebagian besar dari mereka mengandung phthalates, yang merupakan kumpulan bahan kimia yang dapat mempengaruhi perkembangan dan reproduksi tubuh manusia menurut  U.S. National Library of Medicine.* Dalam sebuah tes independen, Natural Resources Defense Council (NRDC) menenukan phthalates di dalam banyak merk penyegar ruangan komersil, termasuk diantaranya merk-merk yang tidak mencantumkan phthalates di dalam daftar kandungannya, juga dalam beberapa merk yang memberi label produknya sebagai "all natural" (alami) atau "unscented" (tidak beraroma).** OH NO!
Jadi mari kita singkirkan aroma-aroma misteri dan membuat sendiri penyegar ruangan menggunakan bahan yang asli – essential oil, yang di suling langsung dari alam. Bagi saya, saya hanya percaya Young Living, yang saya yakin 100% alami, dan anda dapat menyaksikan sendiri proses pembuatannya.
Segarkan Mobilmu

Tidak ada yang mau mobilnya berbau seperti sepatu fitness atau makan siang kemarin. Namun saat ingin menyegarkan aroma mobil anda, jangan jatuhkan pilihanmu pada pengharum mobil sintetis berbentuk pohon itu yaa.. Sebaliknya, ciptakkan pengharum ruangan alami hanya dengan beberapa tetes essential oil!
Ambil satu Car Vent Diffusersdari Young Living, yang dapat dijepitkan pada lubang udara air conditioner mobil untuk meneruskan aroma essential oil – tanpa air, tanpa colokan atau kabel apapun! Mudah bukan? Dibuat untuk sesuai dengan lubang ventilasi udara mobil apa saja, dan cotton pad nya dapat digunakan berulang-ulang!
Kami memiliki beberapa resep penyegar mobil favorit:
Resep Penyegar Mobil DIY 
Sunny morning
3 tetes Citrus Fresh essential oil
2 tetes Bergamot essential oil
2 tetes Grapefruit essential oil
Busy bee
2 tetes R.C. essential oil blend
2 tetes Valor essential oil blend
2 tetes Orange essential oil
Tropical escape
4 tetes Ylang Ylang essential oil
2 tetes Copaiba essential oil
2 tetes Jade Lemon essential oil
Segarkan Rumahmu
Jika anda belum menemukan kesenangan menyebarkan aroma essential oil di dalam rumahmu, sekaranglah waktunya!
Campuran essential oil untuk diffuser sangatlah mudah – anda bisa memilih essential oil apa saja yang digemari keluarga dan penuhi semua ruangan dengan aroma yang menyenangkan – tanpa embel-embel sintetis. Plus,desain diffuser – diffuser kami yang cantik menjadi tambahan dekorasi yang indah untuk rumah hunian anda!
Cobalah beberapa campuran essential oil berikut ini, atau ciptakan keharuman favorit anda sendiri:
Resep Diffuser DIY di Rumah
Fresh air
6 tetes Purification essential oil blend
3 tetes Lemon essential oil
1 drop Tea Tree essential oil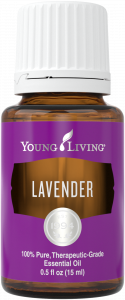 Lush lavender
6 tetes Lavender essential oil
3 tetes Eucalyptus Radiata essential oil
2 tetes Lemongrass essential oil
The great outdoors
4 tetes Northern Lights Black Spruce essential oil
3 tetes Lime essential oil
3 tetes Vetiver essential oil
YL Tip: Untuk memperkuat aroma, anda dapat menambahkan beberapa essential oil di karpet (jika anda menggunakannnya). Atau bersihkan karpet dengan essential oil.. Campur 5 tetes essential oil dengan 1 gelas baking soda.. taburkan di atas karpet, diamkan selama 30 menit, lalu sedot dengan vacuum cleaner.
---
Masih belum bisa menentukan essential oil yang mana untuk anda gunakan? Ikutilah quiz berikut untuk mengetahui essential oil mana yang anda butuhkan sekarang! Plus, pelajari bagaimana membawa keharuman favorit anda kemana saja dengan  DIY perfume recipes!
Jadi, campuran essential oil apa yang anda gunakan untuk menyegarkan mobil atau rumah?
Bagilah pengalaman anda dengan kami pada kolom komentar di bawah ini!
** Cohen, A; Janssen, S; Solomon, G. Clearing the Air: Hidden Hazards of Air Fresheners. Natural Resources Defense Council.
Ingin informasi lebih banyak mengenai Young Living?
Hubungi:
Jeanne
WA 087816722132