Apakah kamu tahu bahwa essential oil bisa membuat sarung bantalmu jadi wangiiii harum, membuat microwave jadi bersih dan kinclong, dan menjadikan kulitmu halus dan lembut? Itu bener loh – essential oil bisa memberikan manfaat seperti berikut dan maaaasih banyak lagi! Dikemas dengan berbagai macam manfaat dan kegunaan, setiap botol essential oil memiliki banyak potensi yang belum digali. Yuk simak beberapa kegunaan di bawah ini yang sudah dibuktikan.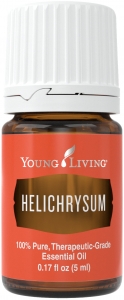 1. Membersihkan Microwave.
Campur 4 tetes essential oil Lemon ke dalam 2 gelas air ke dalam mangkuk yang aman digunakan dengan microwave. Masukkan mangkuk ke dalam microwave dan nyalakan microwave dengan setelan High selama 3 menit. Uap yang muncul dari air bisa membantu kamu untuk menyingkirkan minyak-minyak yang tersisa, lap dengan kain lap yang bersih. Sebagai tambahan, microwave-mu juga harum segar Lemon! Harap berhati-hati saat mengeluarkan mangkuk yang panas.
2. Meminimalkan tampilan kerut (Oh NO!).
Milikilah tampilan kulit yang lebih muda dengan menambahkan 2-4 tetes essential oil Helichrysum ke dalam rangkaian perawatan wajah rutinmu. Bisa juga menambahkan 2-4 tetes essential oil Frankincense ke dalam oisturizer untuk meratakan rona kulit wajah. Untuk saya pribadi, Frankincense membantu meminimalisir tampilan flek dan bekas jerawat.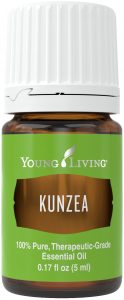 3. Menjernihkan dan memurnikan udara.
Sebarkan aroma essential oil Kunzea atau Purification® dengan menggunakan diffuser untuk menghilangkan aroma yang kurang menyenangkan.
4. Rendaman yang menenangkan.
Tambahkan beberapa tetes essential oil Lavender ke dalam bak mandi untuk relaksasi setelah hari yang sibuk .
5. Membuat sendiri cairan pembersih (untuk perabotan dari kayu).
Campur 1 tutup botol Thieves® Household Cleaner*dengan 1 gelas Olive oil dalam botol spray. Semprotkan pada kain permbersih yang terbuat dari microfiber dan gunakan untuk memoles kabinet, meja dan perabotan kayu lainnya. Jangan lupa untuk melakukan tes spot terlebih dahulu agar hasil sesuai dengan yang diinginkan.
6. Menyegarkan bau cucian yang apek.
Saat kerjaan rumah menumpuk, terkadang kita bisa lupa untuk mengeluarkan baju cucian dari dalam mesin cuci, hasilnya.. baju jadi agak apek dan bau. Simpan essential oil Tea Tree atau Lemon dekat dengan area mesin cuci anda untuk menyelamatkan hari. Tambahkan 2 tetes essential oil yang anda inginkan ke dalam deterjen dan putar sekali lagi untuk menyegarkan pakaian.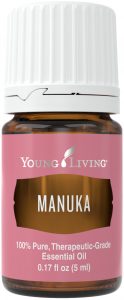 7. Penuhi rumah dengan keharuman favorit.
Beri beberapa tetes pada bola-bola kapas dan taruh di kotak saluran udara penyedot debu. Udara yang keluar melalui penyedot debu akan memenuhi ruangan dengan aroma essential oil yang harum dan menyegarkan. Anda dapat mencoba essential oil campuran Citrus Fresh™.
8. Jauhkan jerawat.
Menjaga penampilan kulitmu dengan Blue Tansy, Copaiba, Manuka, atau Tea Tree! Tambahkan beberapa tetes pada rutinitas perawatan kulit untuk tampilan wajah lebih segar dan bebas jerawat!
9. Meningkatkan manfaat produk perawatan rambut.
Campur 2-3 tetes essential oil Spearmint atau Rosemary dengan shampoo atau conditioner di tanganmu. Menenangkan dan memberikan sensasi segar di kulit kepala.
10. Menciptakan rumah yang wangi.
Teteskan 8-10 tetes pada filter perapian saat anda menggantinya. Gunakan aroma yang menyegarkan seperti Lemongrass. Aliran udara akan menyebarkan aromanya ke sekeliling rumah, rumah wangi dan dengan Lemongrass, jadi bebas nyamuk!!
---
To uncover more exciting essential oil uses, view our posts about 13 creative ways to use essential oils and how to clean the 15 dirtiest spots in your house!
Jika anda memiliki cara penggunaan essential oil lain, bagikan dengan pencinta essential oil lain dalam kolom komentar!